Back To School T_T
Friday, December 28, 2012
بسم الله الرحمن الرحيم|Asssalamualaikum
Hai.*nothing to say*-,-..
its already 3 weeks i do not update blog or kata singkatan nye..
sebulan :0 lamo gilo +_+*ohmyenglish*so,dalam banyak banyak hari cuti sekolah!
1 entry pon tak pernah update?bukan tak pernah..entry blog sentiasa terupdate..cuma entry
yang happening kat dunia nyata aku nie je yang tak terupdate=,=..seriously aku cakap
tak ada yang happening langsong kat dunia nyata aku*shit*ditambah tolak lagi dengan attitude aku
yang susah nak dapat idea*huh*lepas penat!so,daripada blog aku nie tak terupdate ..ada baiknya aku join segmen segmen semua nie hehe..maklumla cuti sekolah nie penuh dan sarat dengan segmen segmen berbagai semua nie..so,aku joinla segmen semuanie..Kita yang bergelar blogger nie perlula saling support menyepport *oh BM* so,join segmen segmen semua nie dapat jugak kita support si penganjur tue ..and hasil sama samadapat..adilla kan?so,hari nie aku bukan nak cerita panjang tentang tue aku just nakshare ngan korang persaan ,stress nye aku nak balik ke sekolah OMGGG!!!so,pejam celik pejam celik dah nak bukak sekolah*sad* hihi tak puas cuti lagila T_T.. so,pagi tadi mak ajak aku ngan adik aku hang kat tesco..nak beli alat tulis katanya-,-*kakak aku driver*so,dengan perjalanan yang jem gila kot masa tue huh!! aku tertidorxD ZZZzZz...so, perjalanan yang mengambil masa setengah jam kot!..x silap akula ..so,aku ngan family aku selamat sampai kat tesco tue huhu..
so,Welcome to Tesco kota Bharu eheheh
dah masuk? hehe so,mak aku soh aku ngan adikaku masok
kat SMO beli alat tulis... sambil sambil tue mak aku ppergi beli alat dapur..huhu sambil ditemani kakak aku XD..so,here is it.. hehe.. SMO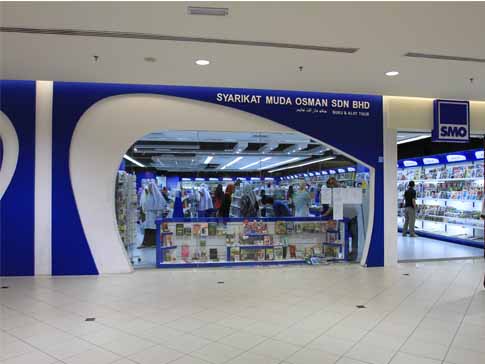 hehe..setengah jam kat dalam tue xsiap siap lagi ..adik aku punya pasal!! lama gila kot dia nak pilih alat tulis..herr cerewet!! hahah....so,bila dah siap semua tue mak aku ajak aku makan kat food art kat tesco heheh.. perut pon dah berbunyi huhu..so,untuk mengisi perut aku tue aku layan chicken Yee mee hehe..
Nah Kauuu!!
hehee..jangan sentuh tauuu hehe :P
okla taknak panjang panjang ..so,lepas makan terus kitorang balik huhu..macam biasa jalam jem macam ciput nasib minyak masih penuh kalau x ? errr....okla malas panjang pnjan niehuhu
aku out dulu.. see you later......
Assalamualaikum..